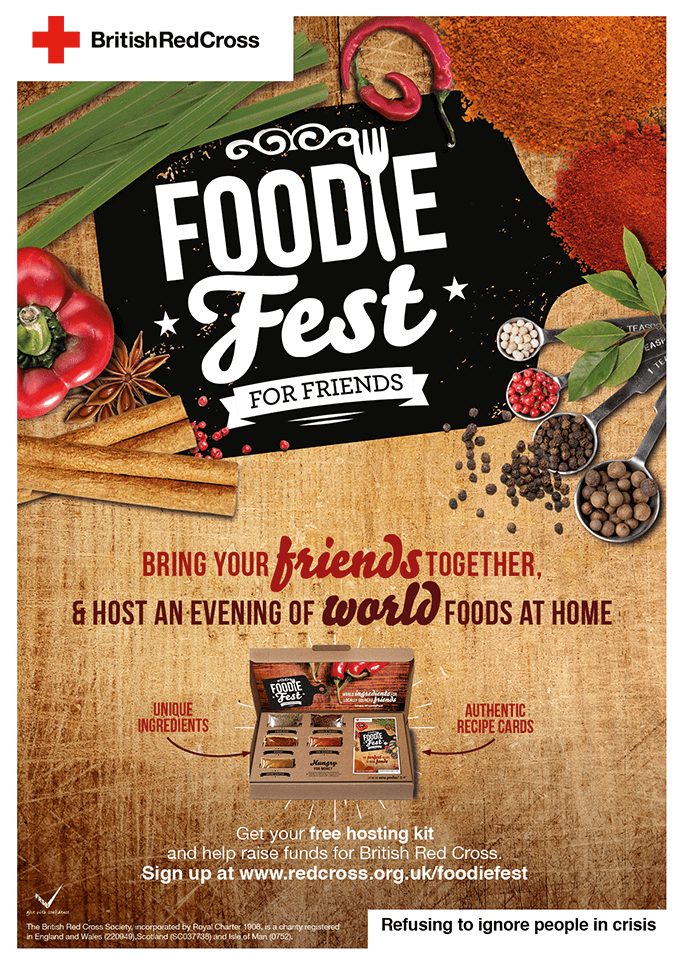 Foodie Fest
British Red Cross
The brief
We were asked to be involved in a live online digital pitch,
whereby creative from three agencies went head-to-head
on social, in real time. Whoever got the most sign ups for the
campaign in an allocated timeframe, would win the creative
business.
Our task was to create and market a new product for the British
Red Cross aimed at the experienced and enthusiastic 'foodie'.
The proposition is very unique and aimed at high end foodies
that are interested in rare worldwide ingredients and who are
willing to host a foodie event with friends and family to raise
funds for the British Red Cross.
The work
Participants who signed up for Foodie Fest were given
everything they needed to host a dinner party, with delicious
recipes and free exotic ingredients originating from countries
that the British Red Cross operates in.
Killer devised the marketing and creative material, developed
the campaign name and look and feel, and produced all of
the collateral required for launch. The collateral spanned a
wide range of promotional material including master adverts,
Facebook marketing, leaflets, digital display banners, download
cards, radio adverts.
Our other challenge was to design and print a free support kit
for participants, which included rare ingredients, recipe cards,
placemats and more, all in a beautifully presented box.