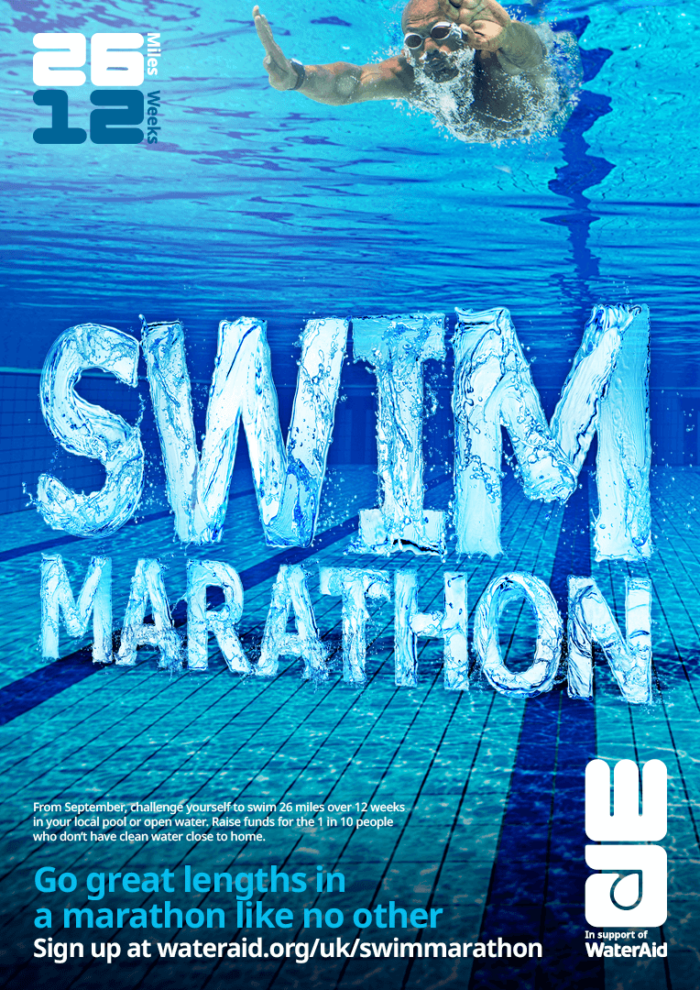 Background
WaterAid's Events Fundraising Team approached us to help them to deliver a brand new virtual swimming event, aimed at both indoor and outdoor swimmers. Following the cancellation of physical events in the UK due to COVID-19, the team were exploring the virtual events market to help fill the fundraising gap that had occurred. As a water charity, this naturally lends itself to the cause and they wanted to increase their presence in water-based challenge events.
The brief
There were already a number of swimming fundraising events in the market, so a key part of the brief was to develop something unique that WaterAid could take ownership of and stand out from the crowd with. We were briefed with developing and shaping what this swimming event would look like, the key messaging hierarchy and the creative identity for the campaign, along with a suite of assets to pilot the product. There was a need for us to move quickly to get the product out and live in time before Autumn.
The work
We started with exploring the potential audiences and their motivations before deciding that the distance - a marathon - would be the hook for the proposition, considering the varying messaging hierarchies by audience type. From there a simple name was developed - Swim Marathon, it defines what the proposition is to our audience, it's descriptive and it's a name that would take ownership of this swimming space. The studio team then developed a range of creative options for WaterAid to choose from, reflecting the challenge and presenting an enticing opportunity to supporters. Once we'd refined the chosen creative and firmed up the different variations of the concept, the team designed a suite of assets ready for WaterAid to launch the campaign, including animations for Facebook & Instagram, static social ads and a website/email banner. We also created a bespoke logo for the event to be used across assets and on participant medals.