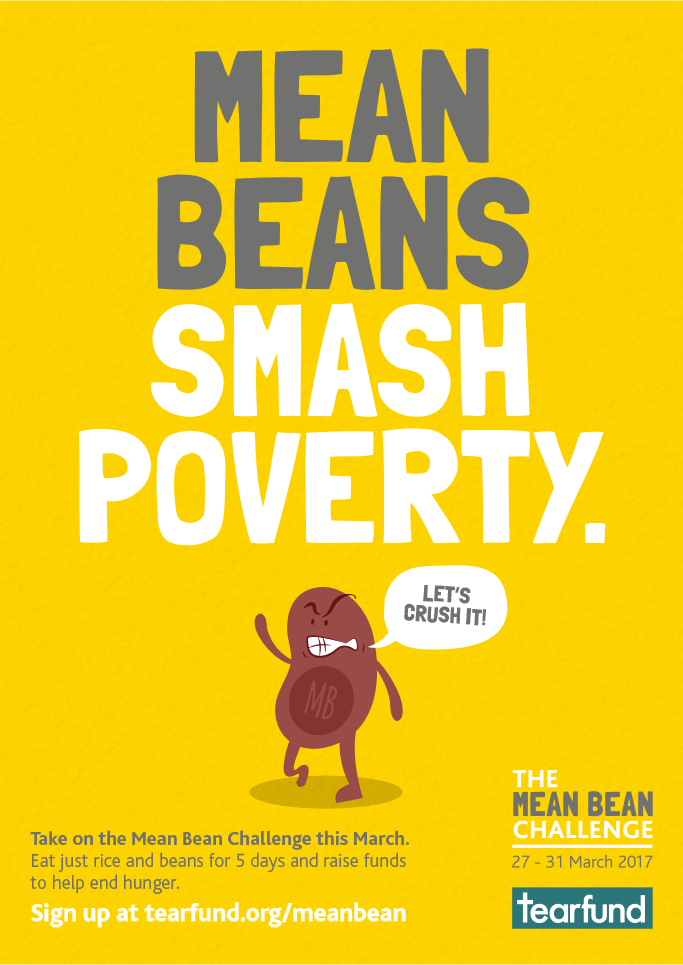 The Mean Bean Challenge
Tearfund
Background
Tearfund are a Christian charity who work tirelessly to help communities around the world escape the very worst effects of poverty and disaster. Mean Bean Challenge was launched by Tearfund in April 2016, asking their supporters to eat a diet of plain rice and beans for five days to taste what it is like to live in poverty. This campaign is both an awareness driver and fundraiser to help hunger-stricken people living in poverty all over the world.
The brief
Having piloted the campaign in 2016, Tearfund asked Killer to review the 2017 campaign proposition, creative and strategy, in order to find the best ways to reach Evangelical Christians as an audience.
The work
Our aim was to inject action into the campaign. We simplified and strengthened the proposition to ensure clarity for both warm and cold audiences, including defining the messaging hierarchy.
To provide consistency for those who took part in the pilot, we retained Tearfund's light-hearted illustrative style, adding in more character variations and making sure the creative felt fun and engaging.
By increasing the perceived level of challenge within the headline copy and CTA, we encouraged empathy and connection to cause – a core motivation for the audience.
Strategically we made recommendations to enhance their existing campaign strategy, including ideas for improving the microsite and mapping out key touch points and messaging pre, during and post campaign.
We rolled out core assets including master ads, fundraising guide copy, EDM banners and paid social ads, before handing over to the in house team.
Results
Over 1,000 sign ups, raising £180k and doubling the income achieved in the previous year. 50% were brand new cold audiences.