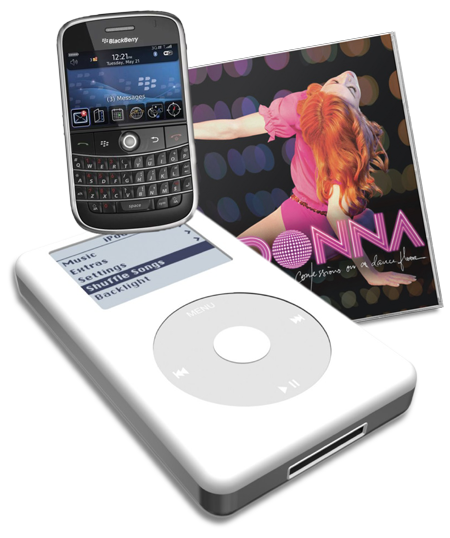 ALL KILLER.
NO FILLER.
At least something exciting came out of the noughties. Killer was set up in 2005, originally as a small team of sharp, hungry and annoyingly ambitious agency bods who wanted to build their own thing – kind of agency we'd all dreamed of working in, a creative hub where idea is king. Ingrained deep within our DNA was ambition, big ideas, a free-thinking, commercial-savvy attitude and a place where 'can't' didn't exist. We didn't do ordinary, we did different. We delivered solutions that work their magic on our clients' bottom line. Not just in their portfolios.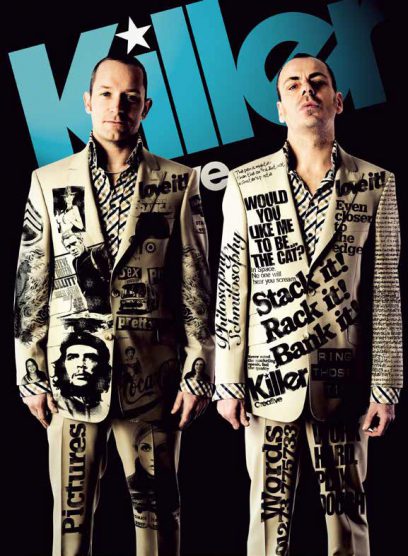 NEWS INTERNATIONAL,
OUR 1ST ACCOUNT WIN!
We were behind the year's biggest national magazine launch within a month of starting Killer, having beaten off fierce competition to land the contract for News Magazines £8.5 million launch of real life weekly, 'Love it!'. The magazine was the first launch of the newly created magazine division of News International, owners of The Times, The Sun and Sky TV. We devised and produced a consumer press and trade ad campaign, outdoor advertisements as well as all Point of Sale material.
A second News Magazines title – a national monthly interiors magazine was launched in March for which we had already been appointed to handle advertising and marketing material.
We went on to create numerous projects for the Club 18-30 holiday brochure as well as campaigns for Marks & Spencer, and national magazines FHM and Zoo.
---
MAGS TO RICHES
THE MAGAZINE YEARS
We found ourselves working for all the big publishers, marketing magazines through supporting newsagents with point of sale material, dump bins, free-standing units and shelf wobblers. We'd also run all the press advertising, sell subscriptions and chase lapsed customers. We'd get called in on the big launches for new magazines – ZOO being one of them – the first ever weekly 'lads' mag. It was a new business proposition to a new audience, packed with risqué 'blokey' content, which was great fun to work on.
We also created (and sold advertising space for) magazines for our clients. Clients who understood the value of customer magazines, which were brilliantly written by our editorial team. We gave them access to celebrity endorsements and features, along with opportunities to sell their range of products through creative editorial, pulling together interesting features and on the whole entertaining the customer base with interesting features.
---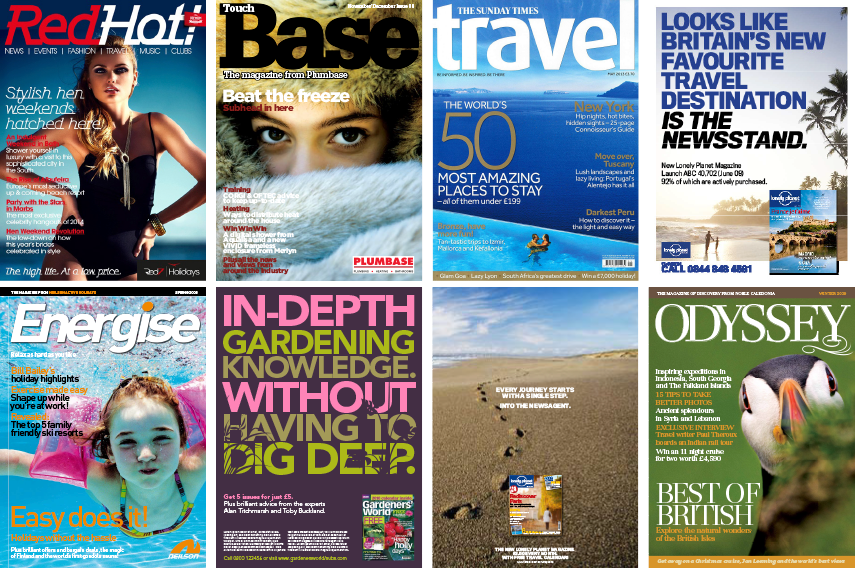 ---
INTRODUCING A SERIOUSLY WELL-TRAVELLED ADVERTISING AGENCY.
THE TRAVEL YEARS
Within a few years we really found our niche – the travel sector. We had the Club 1830 account and helped grow it into the number one youth travel brands by creating attainable holidays for the youth market. Our first ever brief for this client was an instruction from the Head of Marketing, "You can't sell sex, and you can't sell alcohol." That's fine, we said. We'll sell the dream. And we did. Adventure, discovery, culture, style, music, sunshine, super DJs and gold bikinis. Club 1830 was an instant hit with the youth market.
From then on we won some great accounts working in partnership with the biggest and best UK tour operators: Virgin Holidays, Thomson, First Choice, Neilson Adventure, Direct Line, VHIP Hotels & TCD (Virgin Holidays brands) right through to niche travel brands such as Amro, Nobel Caledonia and Pierre & Vacances – a huge European operator who own Center Parcs.
What worked so well for us here was the fact we were really good at re-inventing and re-skinning the products to various different audiences. You can't invent new countries to sell but what you can do is re-sell and re-package the message to different audiences. This is similar to what we are doing now in the Fundraising Charity space. We're always trying and create something unique for a unique audience. And we're good at it.
Our travel years came to a very abrupt halt in 2010, soon after the Lehman Brothers demise and the global economic crash of 2009. The industry took a massive hit, with 40% of the industry's business lost. Every single client subsequently took their marketing and advertising in-house, which was a massive loss to us. Within 12 months we had lost nearly all the travel business, and wondered what would be next.
---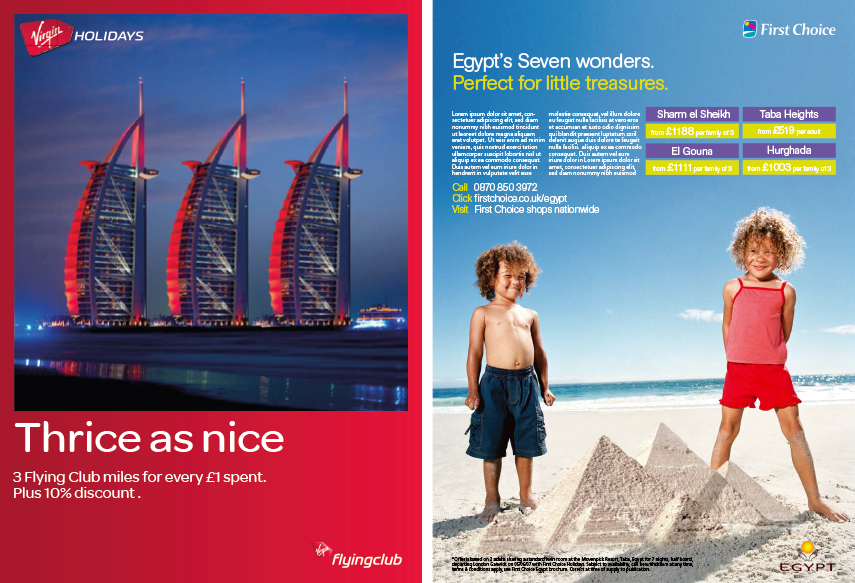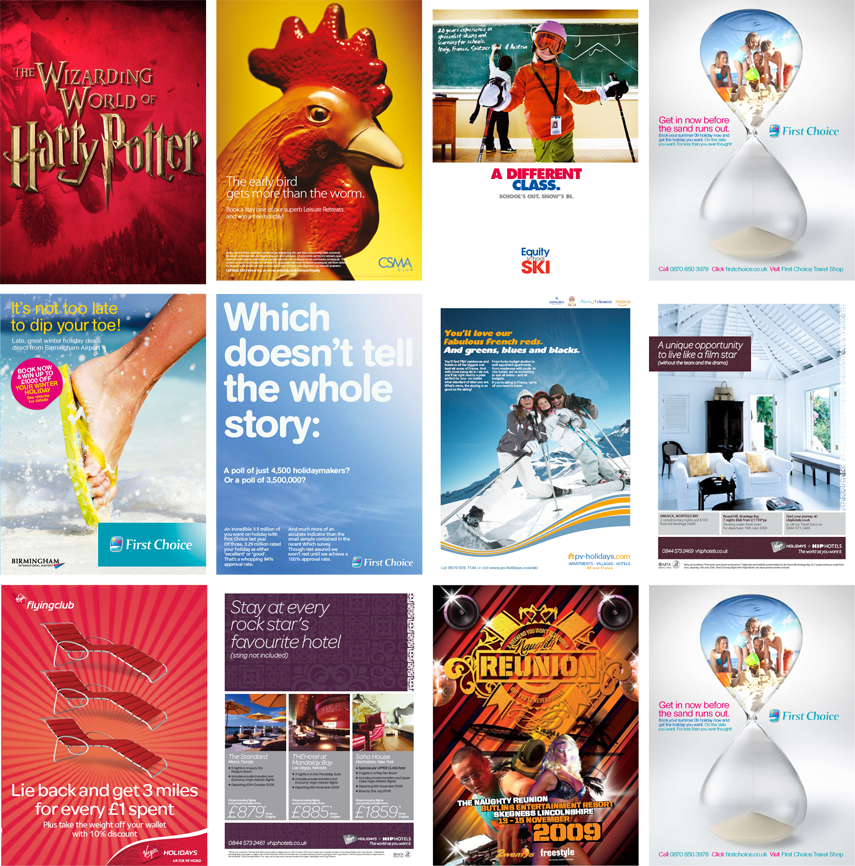 ---
THE AGENCY THAT DOES A LOT OF WORK FOR CHARITY. AND LIKES TO TALK ABOUT IT.
THE FUNDRAISING YEARS
Charity was an interesting fit for us after years of working in the cut-throat commercial world. Producing work that was going out to be 'tested and research' was a whole new world to us. Usually if you created something that didn't work, you'd be sacked, so the luxury of testing was cool with us.
Killer bring something interesting into this space. Something different. It's the confidence and belief we have in what we do that rubs off onto our clients and their supporters. And I don't just mean with a creative swagger and a sprinkle of pizazz, but with a deep-rooted strategic understanding of the industry and the experience we have within the company.
Our mission is not only to double the amount of money donated to charities by UK citizens, but also to change the way fundraising is marketed. We are on a personal mission as an agency to make this happen. Apart from a handful of the 'Super Charities' that sit at the top of the tree, there is a real lack of confidence within this changing. We want to make fundraising cool, help influence behaviour and drive sign-ups with exciting products and unique creative work. We want to go into new territories for fundraising products, we want our clients to lose the fear, and help make your audience love you. As we always say, 'if they love the product, they'll love the charity' – simple as that.
Mass Participation is such an effective way to market. It appeals to cold, warm and lapsed audiences and also works as an awareness and brand campaign. It really is a 5 to 1 audience approach. And our 'Love Charity Research 2019' shows the public respond very positively to mass participation events and an easy win in our opinion. But it has to be done differently, it has to be unique somehow. If it's not the product itself (as most aren't) then it has to be the creative that's unique, or the name, or the message… you get the gist. Our job is always to try and put you in a unique space, to give you a point of difference and stand out from the competition.
---