Your cause – Who cares?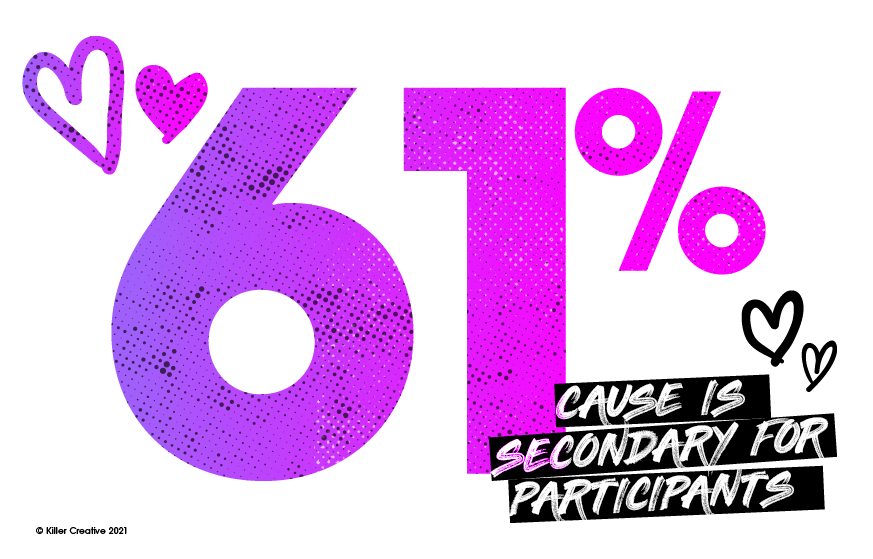 We know the cause is the heart of a charity binding everything together, but when expanding your fundraising portfolio and launching a product do your audience really care about the cause? The simple answer is, not always.
COVID-19 shook the world, everyone in every sector needed to adapt and make change. The charity industry was no different, it required quick action to capitalise on current events and with that a new audience emerged through urgent appeals and one-off donations.
Now more than ever the importance to ensure every penny spent is directed in the right area to maximise on return. It's time to get to know what motivates your audience!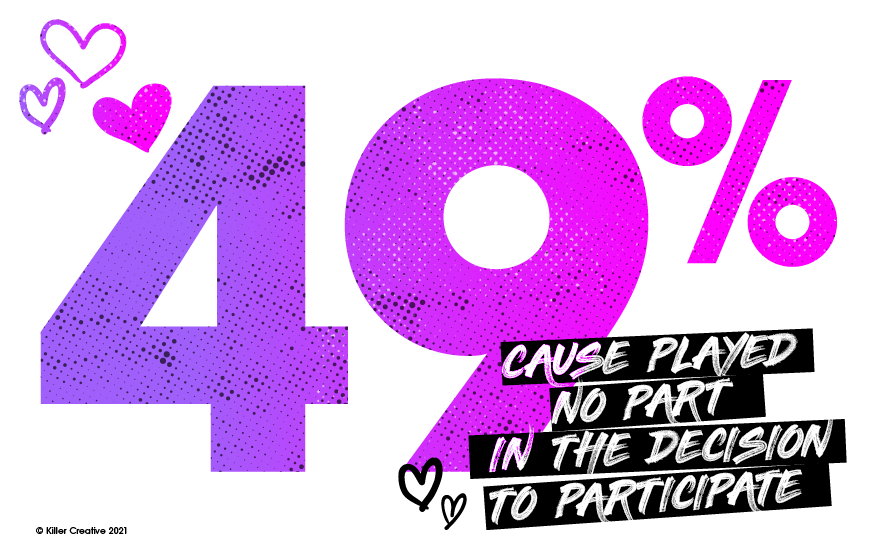 This year we conducted a Love Charity survey carried out by YouGov asking 2000 aged 18-55+ what it is that motivates and encourages them to participate in events.
We discovered cause is secondary for an outstanding 61% of participants who took part in a challenge event and 49% of participants said the cause played no part in their decision making to take part. So what did?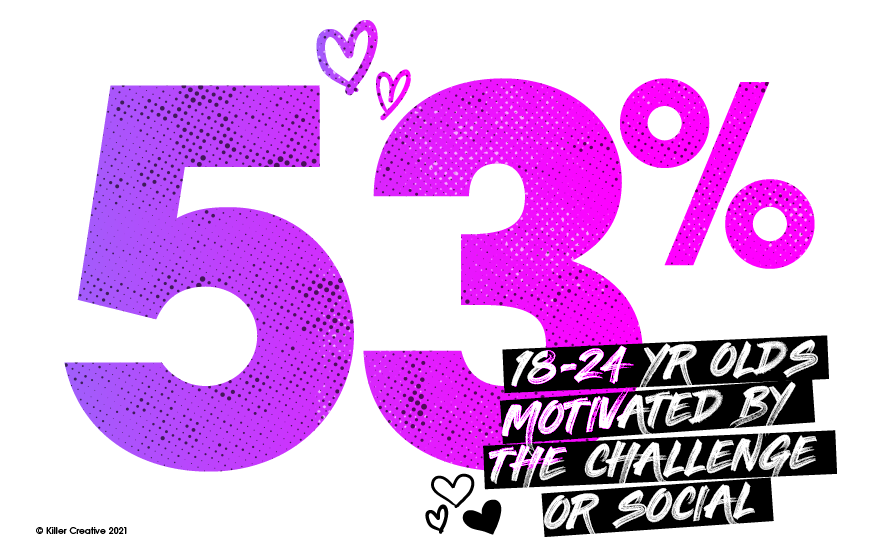 For 25-34 years olds the activity and challenge were the main drivers to participate. While 53% of 18-24 year olds were motivated by the challenge or social. Taking gender into consideration, overall women were more cause led, but interesting that 69% of men said something else was their motivation.
We did however notice a trend, the older the person the more motivated they are by the cause. Between 50-51% participants aged 45+ said cause was there top motivation.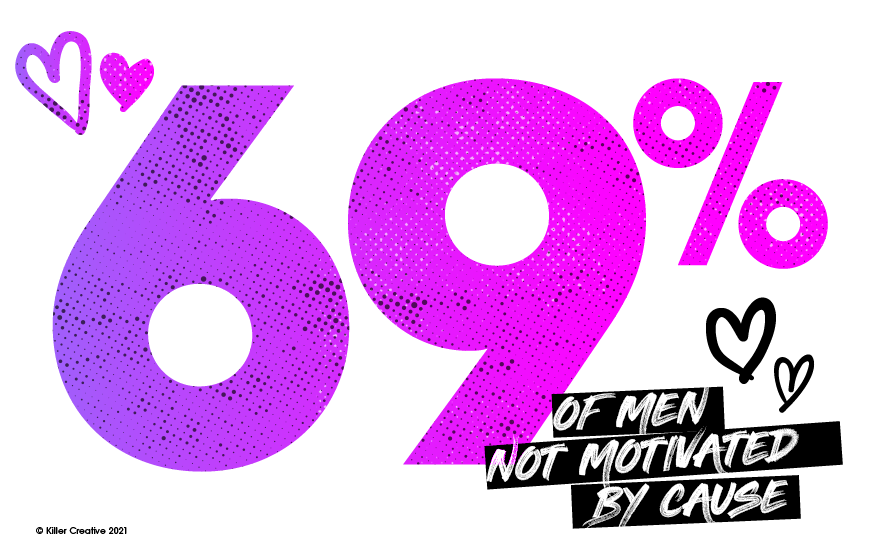 It is clear from these statistics that just about any audience group in the country can be engaged and activated with a good mass participation event, but the primary motivation must be taken into consideration to make it a commercially viable product suited to a mass audience.
We understand there are multiple entry points to engage supporters with your charity and an MPE is just one. But it cannot be dismissed given the top 25 MPE's in the UK raise over £143million a year. That's an average of over £5million raised per charity! Something to consider!
So what have all the facts and findings taught us? Here's our Killer top tip! To ensure your campaign stands the best chance of success firstly, ensure the product is suited to your warm audience. Secondly, make it relevant to acquire cold audiences. Keep it interesting, unique, challenging and in-line with current trends and behaviours. We've seen it with our previous campaigns on Samarathon, MyMarathon and Run Your Age all attracting over 87% of new supporters. Now it's your turn!
YOUR CAUSE, WHO CARES- WE DO!
Post, share & shout! Let's get the conversation going – we'd love to hear from you!