Top tips to step up your Instagram game
No matter the size of your organisation you are bound to have an Instagram account, using it to engage existing supporters, pull in new ones and get your visual identity and message out to the social masses. The ever-changing world of Instagram can be daunting but fear not, as we have some simple tips for you to follow to help you grow…
Hashtags
Instagram allows you to use up to 30 hashtags on your post, but that doesn't mean you should – too many hashtags can look spammy and the platform's algorithm can then stop your post from being seen; this is called a 'shadowban'. A general rule of thumb is to use between 5 and 15 hashtags, but keep it varied on the amount from post to post and test out new ones as well as your usuals.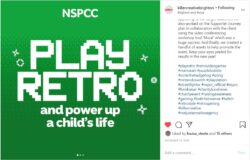 When to post
Check your insights to see when your followers are most active. By posting when your followers are online this means more of them will see it and are likely to engage, as we know the greater engagement your post has (more on that later) the more people outside of your 'followers network' will see it.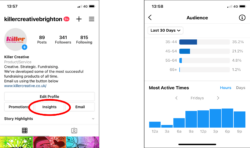 And test! Based on what you've collated through your insights, start posting at different times when your followers are most active, and make a note of when you receive the best engagement so you can keep doing it. This can vary between organisations and sectors, so don't just rely on UK/global averages – know what works for you!
Stories
Try to keep your Stories up to date with live Q&As, posts and videos. Stories are a really great source of directing information to your followers and bringing people back to your account, as well as engaging them in a more meaningful way than just a tap or swipe. You can also now fundraise directly from your Instagram Stories, so consider ways to integrate this into your content planning as another way to raise money. 
Engagement
There are 3 main ways that the Instagram algorithm will calculate that your account/content should be more visible: comments, shares and likes. It also seems that the algorithm values comments & shares above a 'like'. This might be because if someone is sharing or commenting, they are actively interacting with your post and with you as opposed to just scrolling and liking content through their feed. If someone comments on your post, always respond. Instagram is about personality and personability, so it's important to keep that up.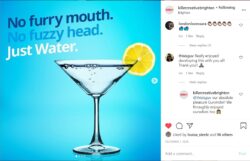 So there it is – your top-line guidance to keep your Instagram on track and get that follower count increasing. If you have any more questions or would like support creating awesome Insta content, email louise.bryant@killercreative.co.uk