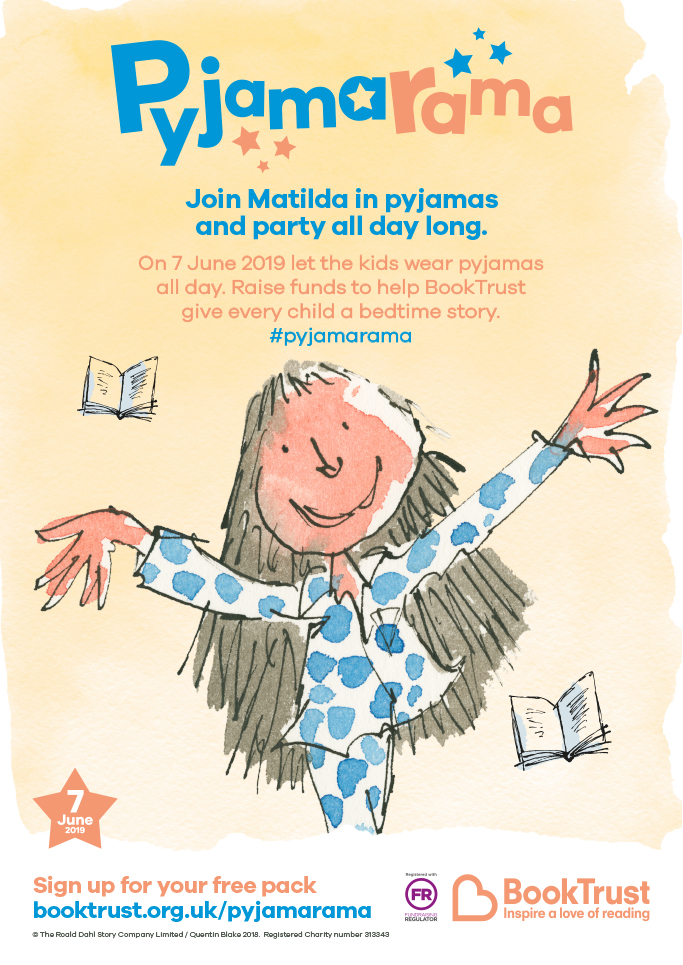 Background
We were proud to partner with BookTrust on the creation and delivery of a brand-new fundraising product. It needed to drive long-term predictable income with the potential for year on year growth, while helping to raise awareness of the pleasure and behavioural benefits of reading at bedtime to children. It's a beautifully honest proposition and needed a beautifully honest campaign to reflect it.
The brief
The product needed to reach early years and primary aged children as the key participants, through nurseries and schools. It also need to target parents, carers and warm audiences including libraries. BookTrust had an initial idea around 'wearing pyjamas' for the day to raise funds, so they challenged us to explore this and turn it into a product.
The work
Killer developed the creative proposition for the campaign, asking participants to wear pyjamas for the day and make a donation to help BookTrust give every child a bedtime story. This created a clear connection between the activity, the charity and the need for support.
We went big with our creative concept, focussing on famous children's book characters dressed in pyjamas, from Matilda to Horrid Henry and Tracy Beaker. It all started with the seed of an idea: "Wouldn't it be great if we could get some of the world's most successful children's book characters to front the campaign? And at no cost to our client?" And so the campaign was born. The project team even managed to convince the genius illustrator Quentin Blake to create a bespoke illustration (big thanks Quentin!). We also need to come up with a memorable, exciting and unique name… and so Pyjamarama was born!
Killer worked on the full strategic delivery of the campaign; including forecasting, content planning and designing collateral including fundraising packs and other stewardship materials. We also planned and managed media buying, ensuring a fully integrated campaign that would achieve maximum impact with our target audiences.
Results
With over 7,000 sign ups, including over 3,800 schools and nurseries, 2,539 individuals and 630 corporates , Pyjamarama raised £92,400 and counting; pretty impressive for a year one campaign! The event also exceeded the registration target – it seems a lot of us will jump at the chance to spend a day in our PJs.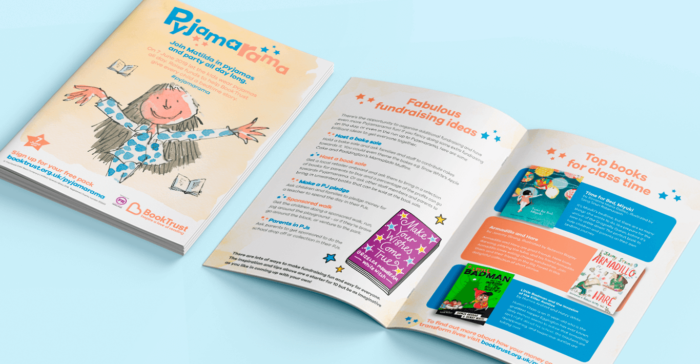 Nicki Taylor
Head of Fundraising
"From the outset, Killer has brought high levels of energy and enthusiasm to Pyjamarama. This is BookTrust's first fundraising event and Killer has created a unique, new fundraiser for nurseries, schools, parents & carers and workplaces – that everyone loves. The account management has been fantastic throughout and they have worked tirelessly to create distinctive fundraising messages and materials that really stand out and engage all our different audiences. It's been quite a journey and we've loved working with Killer and benefiting from their vast knowledge and experience of fundraising events."
3800

Nurseries/schools signed up

2539

Individuals signed up

630

Workplaces signed up

7049

Total sign ups